What kinds of books do you like to read and discuss with a group of friends?  Does your bookclub go for the controversial themes or the safe ones, so that no one member feels offended? Nothing wrong with that. Some bookclubs are polite like that.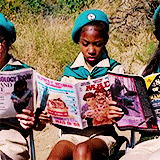 My bookclub "babes" tend to go….all over the place! We go through the historical fiction period for a few months until we get tired of that and switch it up with something hot and current. We always have more lively discussions with the "controversial" books. One book that was definitely a love it or hate it topic for us was ALL THE UGLY AND WONDERFUL THINGS by Bryn Greenwood.
"I was lying on the tracks under a train I was in love with."
― Bryn Greenwood, All the Ugly and Wonderful Things
Personally, I find this book absolutely heartbreaking and brilliant. The subject matter is tough and heavy, but honest. And definitely provocative. Talk about a conversation starter!
HILLBILLY ELEGY: A Memoir of a Family and Culture in Crisis by J.D. Vance, is a fascinating book, more about the state of our nation than a memoir. I highly recommend it for a book club, so many topics ranging from Appalachian poverty to the Rust Belt and the coal and steel industry, and though the author does not even mention the word TRUMP, there is a widespread belief that this book, at least partially, explains Trump's win over Clinton. He writes knowledgeably about education, unemployment and the general "angriness" of the white poor man in the United States.
"We don't study as children, and we don't make our kids study when we're parents. Our kids perform poorly in school. We might get angry with them, but we never give them the tools—like peace and quiet at home—to succeed."
― J.D. Vance, Hillbilly Elegy: A Memoir of a Family and Culture in Crisis
No matter how you feel about the state of our country right now,  your bookclub may want to consciously choose books of importance, diversity, and relevance this year. In the last few months we have read HOMEGOING, AMERICANAH, THE BOOK OF UNKNOWN AMERICANS, THE UNDERGROUND RAILROAD. We have also enjoyed discussing EVERYTHING I NEVER TOLD YOU, THE TORTILLA CURTAIN, THE ROUND HOUSE and THE INVENTION OF WINGS.  I can confidently say that any of these "NEW" classics are perfect for your discussions and observations. They are all immediate classics to add to your bookclub TBR.
Click on any of the images below to get your copy and start reading today!